Ashoka University is a pioneer in its focus on providing a liberal education at par with the best in the world. The aim at Ashoka is to help students become well-rounded individuals who can think critically about issues from multiple perspectives, communicate effectively and become leaders with a commitment to public service. An Ashoka education carries a strong emphasis on foundational knowledge, thorough academic research based on rigorous pedagogy, and hands-on experience with real-world challenges. The 2000-plus students on campus, drawn from over 28 states and 100 cities in India as well as 17 other countries, receive a world-class interdisciplinary education through undergraduate and post-graduate programmes led by internationally renowned faculty.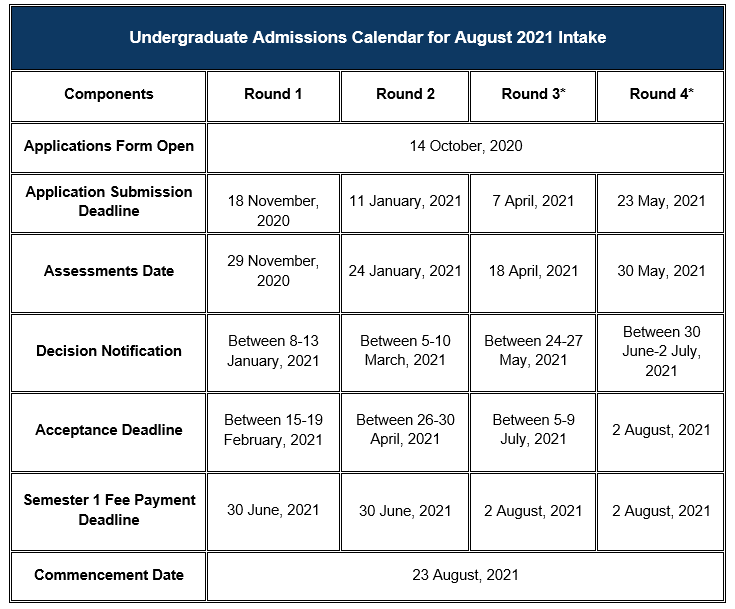 Please find the details of the stages involved in admissions in the table given below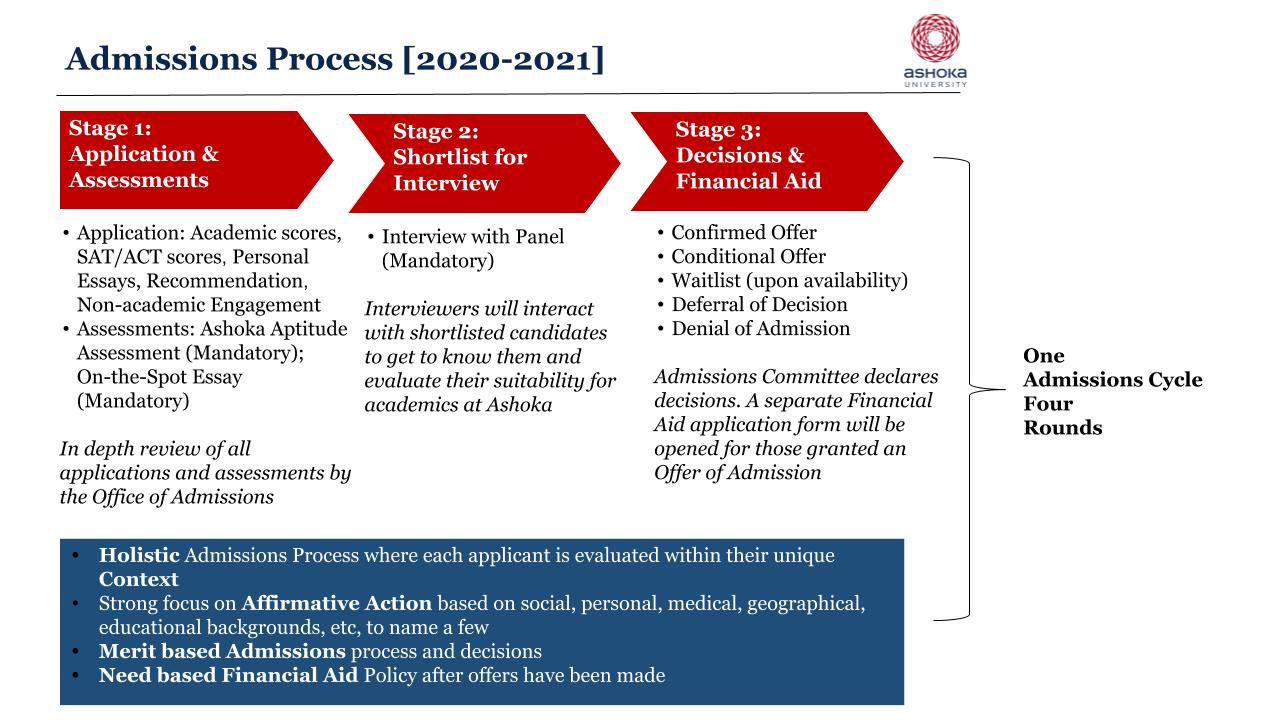 Admissions Related Policies
Please find below all the policies relevant to Ashoka University's Undergraduate Admissions. Read through all the policies carefully before submitting your application form.
Application Policies
An applicant can apply in any of the four rounds, but only once within the Admissions Cycle. Duplicate applications will not be considered and might lead to termination of the applicant's candidature

The round in which an applicant applies does not affect their chances of being shortlisted for the Interview or for admission to Ashoka University

Misrepresentation of facts or any information in an applicant's application form will result in cancellation of their candidature or withdrawal of their Offer of Admission

All decisions taken by the Admissions Committee are final. No request for re-evaluation of the final decision received by the applicant will be considered

The choice of preferred Majors specified in the application form is only indicative in nature. Undergraduate students at Ashoka University will have to declare their Major at the end of their third semester

The admissions process will be followed in its entirety on the basis of the merit of the applicant. No other formal or informal recommendations from any individual(s) will be entertained or considered

Application Forms for Financial Aid will be open to candidates only post receiving a Firm Offer of Admission from Ashoka University. Candidates who have been made a Conditional Offer of Admission or have been waitlisted will have access to the Financial Aid Application Form only if they receive a Firm Offer of Admission.
Ashoka University has specific policies for particular disciplines/courses for students who wish to Major or Minor in any of the disciplines listed below: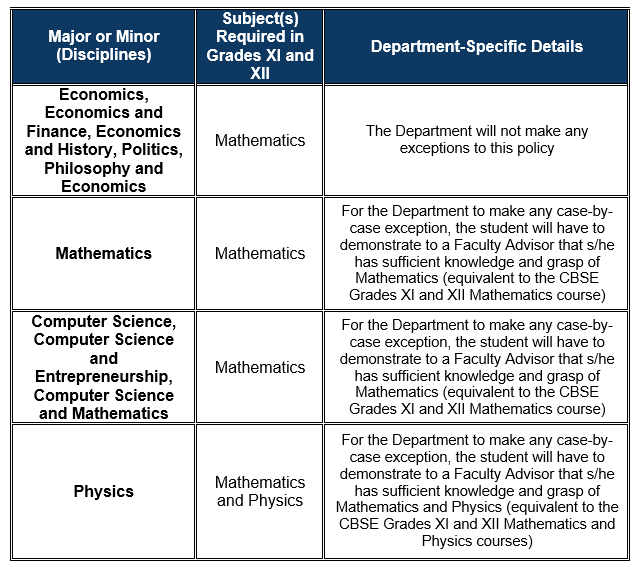 Fee Structure
Below is the Fee Structure for the Academic Session commencing in August 2021